Private Cloud IaaS for
companies already equipped with this service
Private cloud IaaS(Infrastructure as a Service) is a cloud service that enables data to be stored and operated on physical or virtual infrastructures securely hosted in a data center.
Private Cloud IaaS:
Rapidly provision resources for new applications,
Increase the reliability of your underlying infrastructure,
Avoid the expense and problems associated with managing servers and data center infrastructure.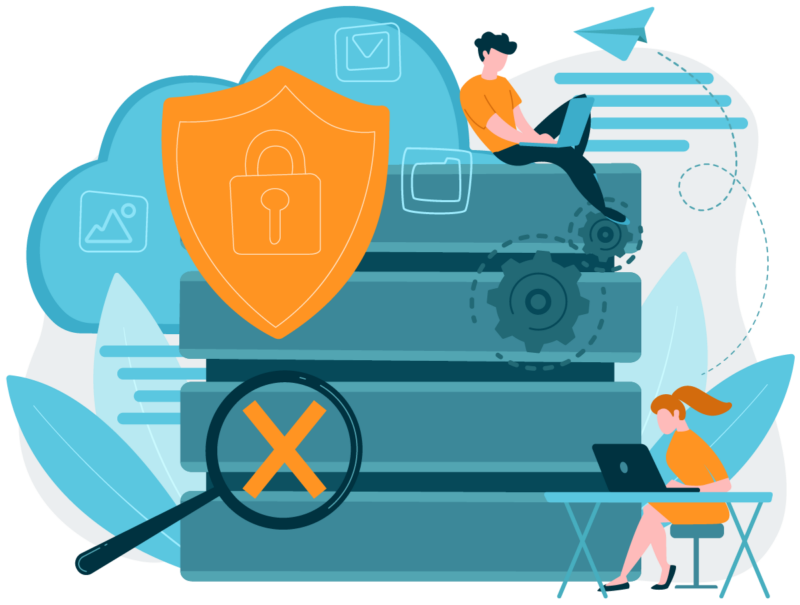 Serenisys offers private cloud services, where each client company has its own cloud space, with reserved resources.
Security is a top priority for all Serenisys solutions, and the IaaS private cloud systematically includes firewall and data backup functions.
These can be backed up by a DRP (Disaster Recovery Plan) or BCP (Business Continuity Plan) service on another Serenisys infrastructure in another data center.
With IaaS mode, management is entirely in the hands of the company, giving it great flexibility in the use of its resources and enhanced data security.
Why use private cloud IaaS?
This service is tailored to your needs if you already have the internal resources to manage your IT resources, but not the infrastructure to store and operate them. This solution is designed for organizations that already have the resources to manage and secure server infrastructures, and to manage data protection.
Visit + theSerenisys offer :
Reserved infrastructure resources with maintenance,
Access security A minimum of a firewall,
Data security Automated external backup with daily monitoring,
Assistance with disaster recovery and business continuity.
Outsource your cloud management and leave it in the hands of experts.
You won't need to recruit new staff, and you'll have the peace of mind of knowing that your data is in safe hands.
Benefits with the private cloud IaaS :
Don't worry about repairs, maintenance of physical servers, etc.
Increase your storage capacity
Adapt to your business needs without investment
Automate recurring operations management tasks
Save time and boost your company's productivity
Benefit from a tailor-made SLA (Service Level Agreement) for technical assistance from our support department
Be flexible with a contractual guarantee of reversibility at the end of the contract