Outsource your company 's
digital practices
Cloud services have become a must-have for companies, and particularly for small and medium-sized businesses. Data management and storage are essential for every company, and the spread of telecommuting means you need to be able to collaborate from anywhere in the world.
The new expectations of employees and customers alike are to access and digitize information to simplify usage and transactions.
Manage, analyze and collaborate on a private cloud platform to help your business run smoothly and grow.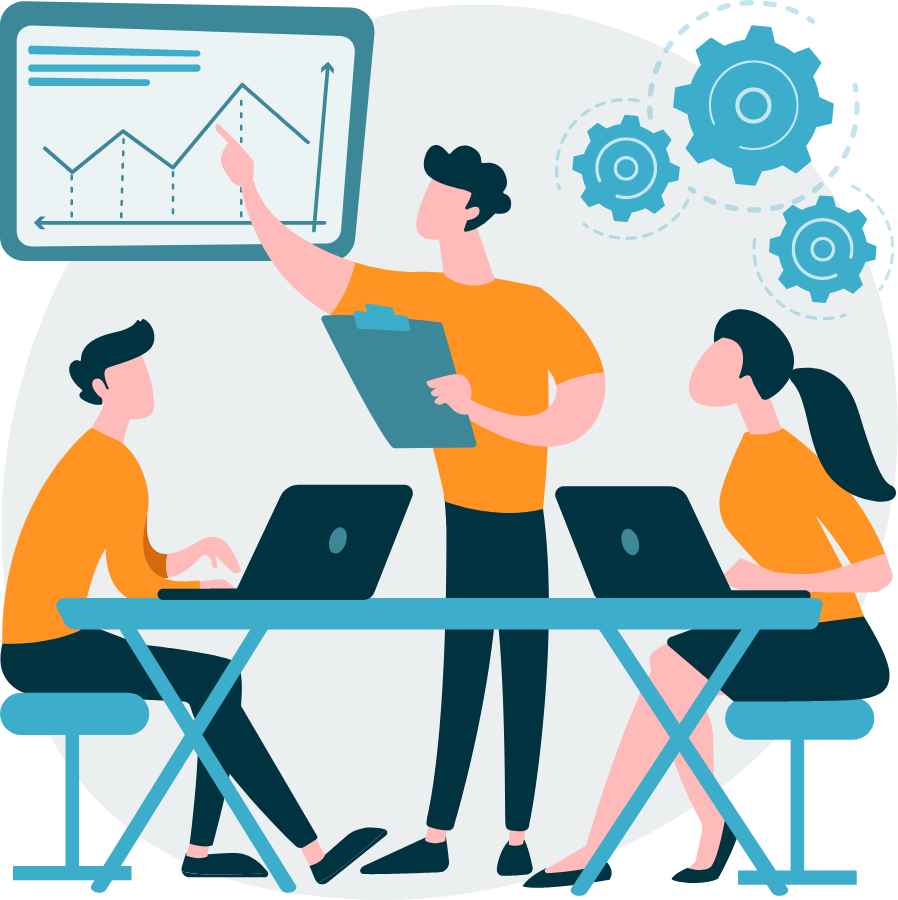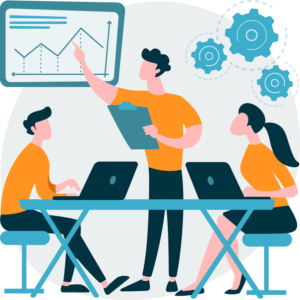 Digitalize your ETI and facilitate your development
Today, it is essential for small and medium-sized businesses to digitize their activities in order to manage the vast quantities of data and information they need on a daily basis. The cloud also makes it possible to control the distribution of data, access to certain documents and theanalysis of operational needs.
In this way, the cloud enables small and medium-sized businesses to manage, collect and analyze data more efficiently.
What's more, with telecommuting now a way of life, online collaboration is a necessity, and secure connection must be possible from any location, in France or anywhere in the world.
The cloud makes it possible to work simultaneously on documents in real time, both internally between employees, and externally with customers and suppliers.
We offer small and medium-sized businesses the quality and security of large corporations, at an affordable price.
Free up your IT department and develop your digital tools
Outsourcing the management of your private cloud saves you money, because you no longer need to use in-house time and resources.
Thanks to our experts, you can avoid errors and the risk of data loss.
By entrusting your IT management to our experts, you'll increase your productivity.
By sharing your documents in real time with customers, prospects and colleagues, you can facilitate exchanges and increase your company's flexibility. As a result, you'll be more responsive and competitive as you adapt to the new digital expectations of your market and potential customers.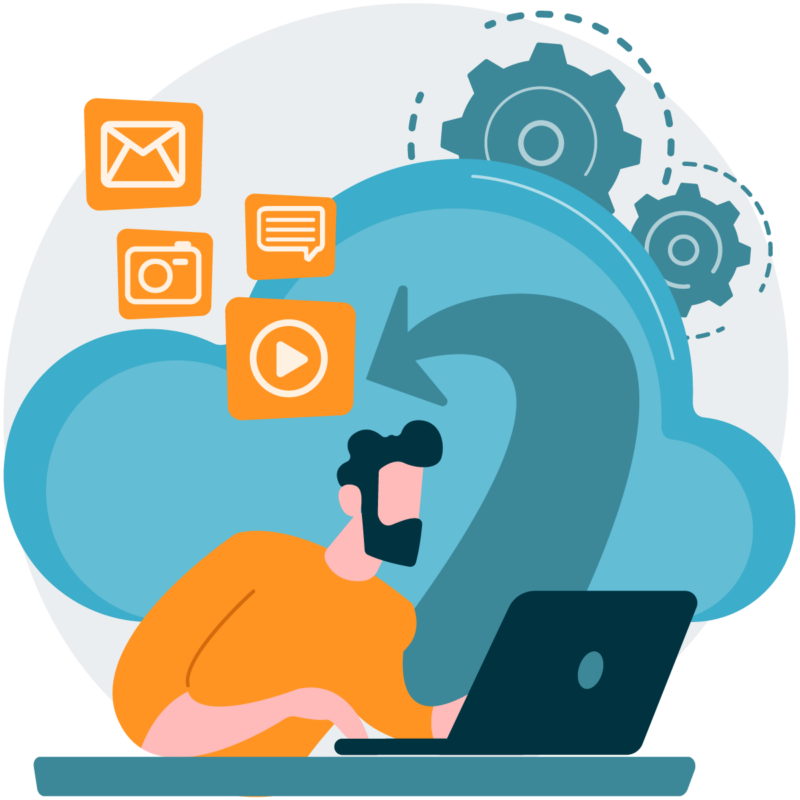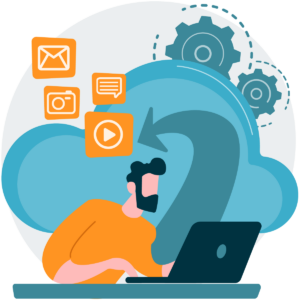 Insure your digital security
Your IT department already has multiple issues to deal with, and cloud management is a complex subject that requires a lot of resources and energy. On such a sensitive and important subject, which can involve security breaches and data loss, it's vital to have competent and responsive experts.
By outsourcing this task, your IT department can concentrate on other development and day-to-day management issues. You'll also have peace of mind in the knowledge that our experts are there to manage and protect your data.
Protect your data of your ETI
As a company grows, so does its responsibility towards cyber attacks on the Internet:
Firewall, DDOS
Antivirus
Antispam (phishing)
SSL certificate
All these tools are there to protect your company and your employees.
Indeed, in the event of a breakdown or any other problem, your numerous backups will enable you to recover your data. The redundancy of our server infrastructures means you'll feel little or no impact on the availability of your information system.
Our 3 data centers, located more than 20 km apart around Paris, ensure recovery in the event of a problem.
Serenisys' platforms are built on the principle of redundancy, with security at the heart of its concerns, to avoid any loss of data.
Protect yourself from computer threats
With the RGPD, concerns about data management are multiplying and data theft and loss have become commonplace.
We provide secure cloud solutions for SMBs, including tools to help them protect their data and systems from online threats. Cybercrime, data leakage and theft are growing concerns.
Evolve your cloud according to your needs
Fast-growing ETIs need modern tools and infrastructures.
Our cloud platform provides the flexibility needed for growing businesses, offering simple, sustainable data management.
Serenisys adapts to your needs and your company. Indeed, the number of employees in your ETI and the workforce you'll have in 2 months, 6 months, 1 year and 5 years can change. That's why we offer you solutions that can be adapted to your needs on an ongoing basis.