Optimize your SME's
digital practices
Digital information systems have become indispensable in the world of SMEs.
Cloud-based tools and services enable you to share information, collaborate and facilitate the development of your business.
You'll be able to manage, analyze and collaborate with all the data you need to grow.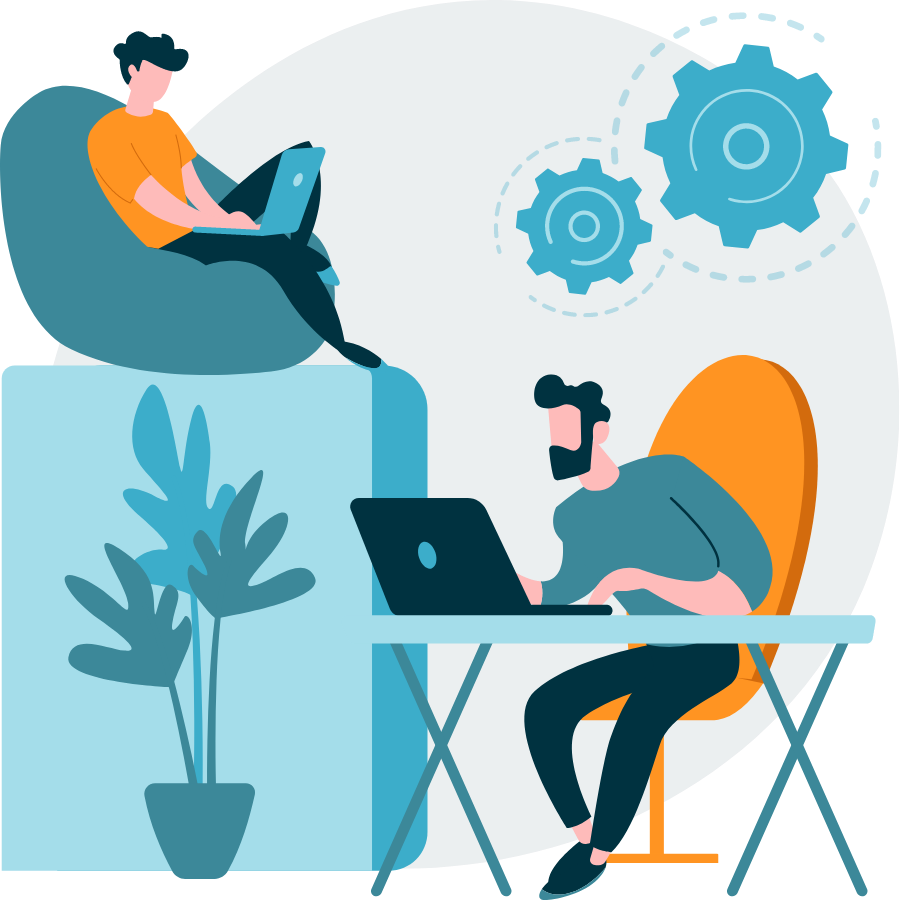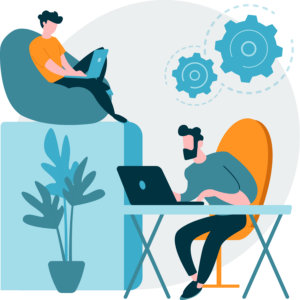 Digitalize your SME and support your growth
SMEs need to digitize their activities to manage the huge volume of data and information they have to process. These systems are also useful for analyzing their operations and processes.
The use of digital information systems enables SMEs to make data management, data collection and data analysis much more efficient.
These systems are increasingly essential for SMEs, as they are the only means of collaboration between employees, customers and suppliers.
Support and facilitate your SME's growth
To develop their growth, SMEs need to equip themselves with state-of-the-arttools and infrastructure.
Our cloud platform is modern and scalable, offering simplified, sustainable and flexible data management.
Increase productivity and reduce costs
Our solutions are tailored to your specific needs and budget.
Outsourcing the management of your private cloud saves you costs, since you no longer need to use in-house time and resources. Thanks to our experts, you avoid breakdowns and the risk of data loss.
In this way, we offer small and medium-sized businesses the security usually reserved for large groups, and do so within a contained budget.
What's more, the growing use of digital tools enables you tobe more productive on a daily basis by sharing your documents in real time with your customers, prospects and colleagues, facilitating exchanges and business agility.
This makes you more responsive and competitive, as you adapt to the new digital expectations of the market and prospects.
Serenisys adapts to
your needs
Our solutions are tailored to you and your business.
In fact, the number of employees in your company and the workforce you'll have in 2 months, 6 months, 1 year and 5 years can vary.
Since we know that SMEs evolve rapidly, we adapt accordingly to offer them flexible services tailored to their needs.
In this context, we offer you solutions that allow our costs to adapt to your use and your needs, in a scalable way.
Protect yourself from
computer threats
We offer Cloud security solutions for SMEs, including tools to help them protect their data and systems from online threats.
SMEs are particularly vulnerable to cybercrime: data theft or destruction, fraud and espionage are on the increase, with serious consequences.
Finding a compromise between an effective IT security strategy and a limited budget is a daily reality for SMEs.